Thank you for visiting my website. I hope to earn your trust to serve our community in the state legislature as your representative for Colorado State House, District 17. After 35 years as a firefighter with the Colorado Springs Fire Department, this community and its citizens are very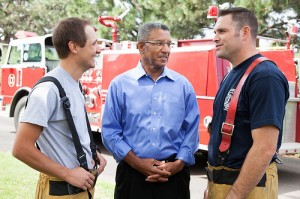 important to me, and they deserve accountable representation in the state legislature.
District 17 deserves leadership that will go to Denver, get the job done and end the gridlock. Colorado can't afford more partisan games that push extreme partisan agendas. It's time to put ideology and partisanship aside and come up with solutions for the problems we are facing—whether it's finding a job, keeping a home, or planning a child's future. My commitment is to always be a representative who listens, understands, and follows through to get things done.
Sincerely,
Tony Exum