Join me for my campaign kick-off fundraiser!
I will be holding my first fundraiser for 2015 on Thursday, August 27th, from 6:00 to 7:30 pm at Billy's Southern Pride Takeout and Catering, at 3037 Jet Wing Drive.  Billy will be cooking a special menu for the event–baked chicken, pork tenderloin, mac and cheese, mashed potatoes and gravy, corn bread and biscuits, peach cobbler, and of course sweet tea.  It will be a great start to the campaign and I hope you can join us.  Please RSVP to Karen@tonyexum.com so that we're sure we will have enough cornbread.  Suggested donation: $50.
I want to say thanks to the hosts for my kickoff:
Representative Pete Lee
Senator Micheal Merrifield
Representative Angela Williams
Representative Rhonda Fields
Representative Crisanta Duran
Representative Dicky Lee Hullinghorst
Representative Jovan Melton
Representative Janet Buckner
Representative Dominic Moreno
Representative Jessie Danielson
Rosemary Harris-Lytle
James Howald and Jackie Burhans
Christy Le Lait
Chuck Murphy
Pastor Emeritus James McMearn
Honorable Dennis Apuan
Mike Maday
Joe Morgan
Wayne and Tracey Wright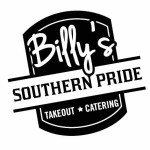 My son Tony Exum Jr. will be there with his saxophone.
Check my Facebook page for updates on the fundraiser.  Please share the info on my Facebook page so that your friends get the word as well.
Need directions to Billy's?  Click here for a map.
Thrive Colorado Springs promotes entrepreneurship in southeast Colorado Springs


Thrive Colorado Springs encourages people who live in southeast Colorado Springs to launch businesses in their community.  Participants who complete the class and win a Shark Tank like competition will receive seed money to start their business. The project collaborates with Colorado Lending Source to provide the training.
To apply, or to find out more about the the project, go to www.thrivecoloradosprings.com. The project's Facebook page at www.facebook.com/thrivecoloradosprings  has links to articles and resources for small businesses.
Thrive Colorado Springs is doing a great job of energizing the business community in southeast Colorado Springs. Please join me in supporting them.
–Tony
"Young black women and young black men are not disposable"
On July 24th I addressed those assembled for the Sandra Bland Vigil in Acacia Park.  I made the point that there is a double standard in the justice system, and that many times blacks, latinos and hispanics are presumed guilty before the trial begins.
–Tony
I'm running to represent House District 17 again in 2016
On Thursday, June 4th, I filed paperwork to run for House District 17 in southeastern Colorado Springs.
I am running for State Representative to continue working for the people of Colorado Springs–to help grow the economy and expand opportunities for all Coloradans, and to ensure that every Colorado kid has access to a world-class education and the tools to succeed in their future career.
A retired Battalion Chief from the Colorado Springs Fire Department, I spent over thirty-five years making our community safer,  As a father and grandfather, I know what it means for our children to get a good education.  Whether it is fighting fires, bringing different people together to solve problems, officiating high school and college basketball and softball, or training the next generation of firefighters to follow in a tradition of public service, I have put our community first for decades.
I learned from my service to the people of Colorado Springs that it takes hard work, a caring heart and tenacity to be the change you want to see in the world.  I am asking the citizens of this community: "Do you care enough?"  I am rallying like-minded individuals and businesses to come together in continuing conversations on what is needed and how we can make southeastern Colorado Springs a better place to live,work and raise a family.
I am proud of my record serving the community over the last 37 years–as a Colorado Springs firefighter and Battalion Chief, and as a former state representative.  During my time in office, I fought to help create good jobs in our community, to boost investments in our local schools, and to provide "breakfast after the bell" to ensure that kids are prepared to learn and don't start off the school day on an empty stomach.
I look forward to continuing conversations with my community over the next two years, and I hope to have the honor of representing the people of southeastern Colorado Springs once again as State Representative for House District 17.
Sincerely,
Tony Exum Sr.