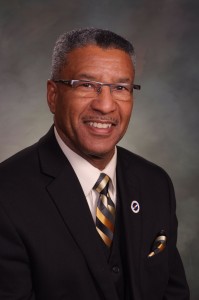 Tony Exum Sr. was elected in 2012 to represent House District 17 in southeastern Colorado Springs. A retired battalion chief in the Colorado Springs Fire Department, he spent 35 years making his city safer.
Rep. Exum believes opportunity must be available to all Coloradans, not just the privileged few.
He will fight to make sure Colorado tax dollars are creating Colorado jobs that can't be outsourced. And he knows that if the next generation is going to compete in a global economy, we need to invest in Colorado classrooms, not protect special interest tax loopholes.
Rep. Exum lives in Colorado Springs. His son Tony Jr. is a noted jazz saxophonist.