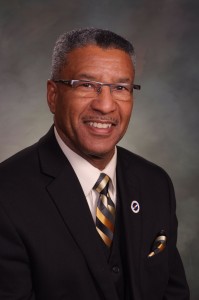 (March 19) – The House unanimously passed a bill today allowing all families of fallen soldiers to receive a Fallen Service Member special license plate.
SB14-132, sponsored by Rep. Tony Exum Sr. (D-Colorado Springs) and mentioned by Gov. John Hickenlooper in his State of the State address in January, changes current state law that only allows families of soldiers who were killed in a combat zone to be eligible for the license plate.
"All of the families of fallen soldiers deserve to be able to honor their loved ones," Rep. Exum said. "This bill recognizes all of the men and women who have died serving our country."
The bill now heads to the governor's desk.