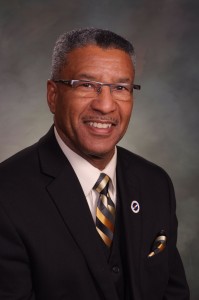 (March 13) – The House Transportation & Energy Committee unanimously approved a bill allowing all families of fallen soldiers to receive a Fallen Service Member special license plate.
Under current law only families of soldiers who were killed in a combat zone are eligible for the license plate.
"This bill honors our brave men and women who have died serving our country," said Rep. Tony Exum (D-Colorado Springs), one of the bill's sponsors. "All the families of fallen soldiers deserve to have these license plates."
SB14-132, which Gov. John Hickenlooper referenced in his State of the State address, will now be heard on the House floor.