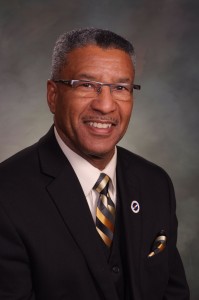 Tax Credit for Childcare Costs Affecting Low-Income Households Passes Committee
(March 5) – This afternoon the Finance Committee passed a bill sponsored by Reps. Brittany Pettersen (D-Lakewood) and Tony Exum (D-Colorado Springs) to ease childcare costs for working families. The vote was 7-5.
"Colorado has one of the most expensive childcare systems in the country and this bill will help single moms and families living paycheck to in the workforce and enable them to continue to pursue their careers," Rep. Pettersen said. "Higher-income families already qualify for these tax credits. We need to make sure that our most vulnerable families are also protected."
The bill will create a new state income tax credit for childcare costs that applies to Colorado families that make less than $25,000 a year and do not already qualify for federal tax credits. These families currently do not qualify for the state tax credit for childcare costs because those tax credits are tied to federal income taxes that middle-class families receive."
HB14-1072 will now be heard by the Appropriations Committee.